365 Calendar by Kit Hinrichs
By admin – January 21, 2016
By admin
January 21, 2016
For 15 years Kit Hinrichs has been making 365 Typographic Calendars. Each calendar features the work of 12 type designers. The calendars were created as a reaction to the lack of understanding in typography. "I've long found it ironic that most people see the word, but seem oblivious to the typography that makes it visible. They focus on the meaning of the words, but miss the beauty, variety and emotional expression of the typeface chosen to visualize the words. Sadly, few people, including graphic designers, know much about the origin and history of the typography we experience and use everyday."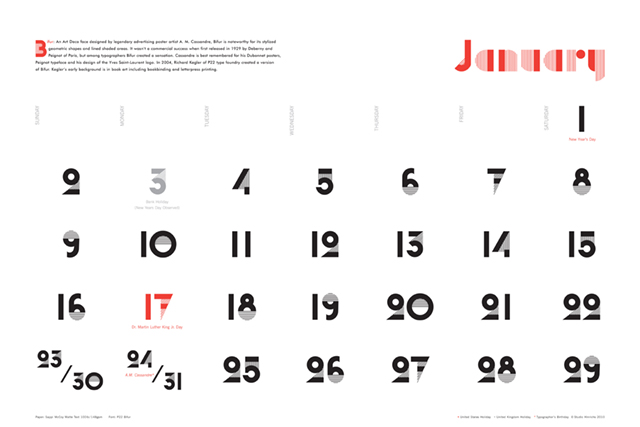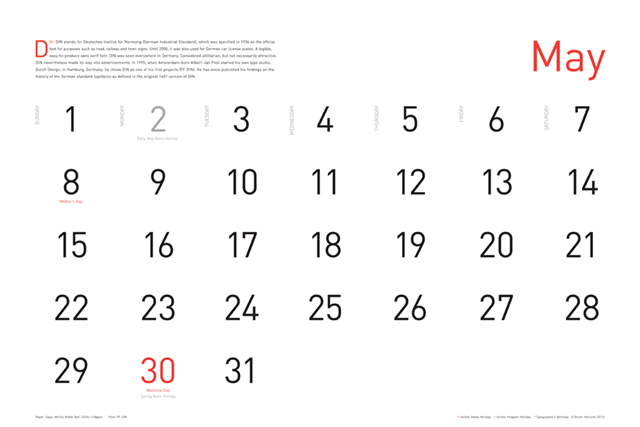 "In 2001, while a partner at Pentagram, I embarked on a scheme to rectify that situation by creating a practical wall calendar that explored the rich history and uniqueness of individual typefaces. Named "365," the calendar features 12 unique typefaces, one per month, plus a brief history of the face, its creator and foundry, and technological influences of the time. To further recognize the contribution of type designers, we list featured type designers' birthdays on the calendar, in the same way that we do major American, UK and Canadian holidays. "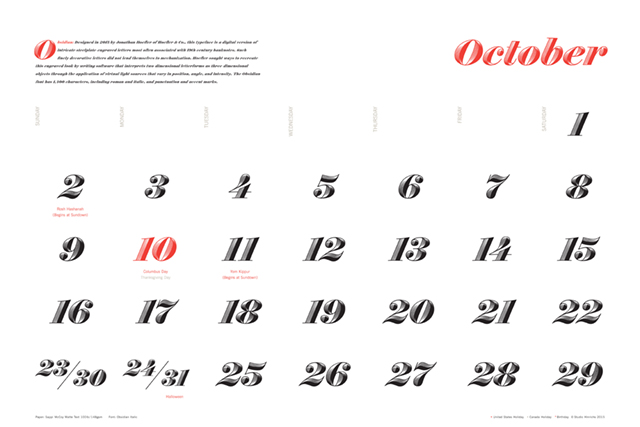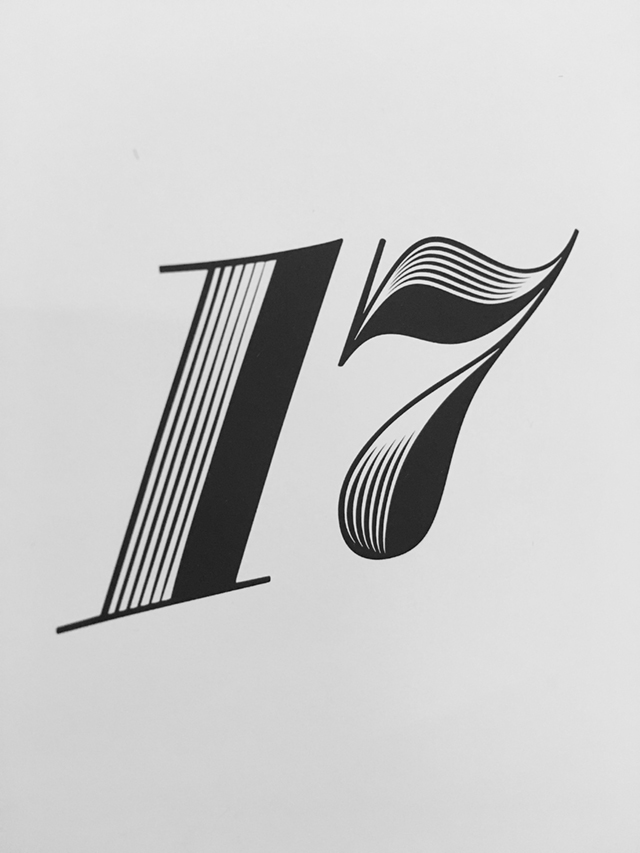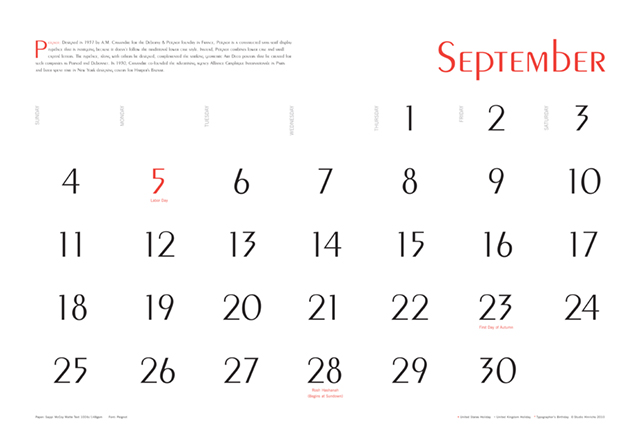 Initially, the cover concept for the 365 Calendar was simply to visualize the two broad typographic categories — serif and sans serif. But as the 365 Calendar grew in demand, retailers and customers sought a more visible way to differentiate one year's cover from the next. Our solution was to use an outline of the 12 typefaces chosen for that year and overlap them to form "365." This gave each calendar a distinctive look without losing the emblematic "365." This created a unique, evolutionary branding approach on the cover each year.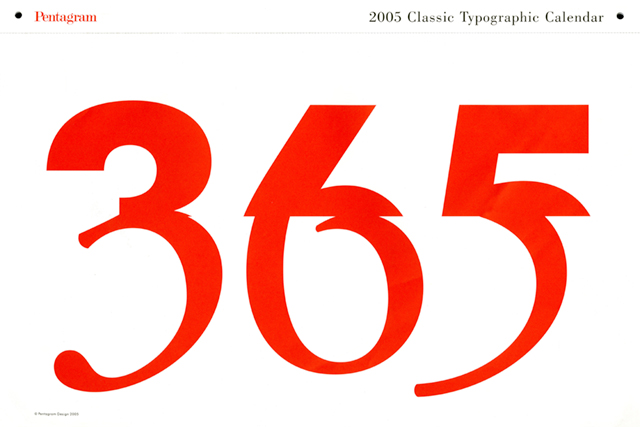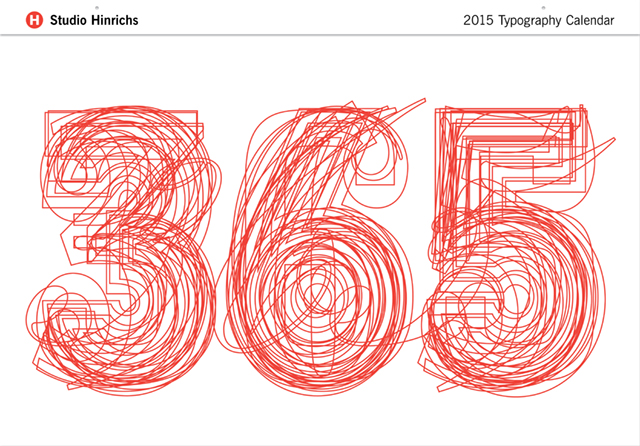 In the same way, the typefaces for each month have evolved. Our first calendar in 2001 began with classic styles (Bodoni, Caslon, Futura, Garamond, Stymie, etc.) and continues to expand to include many contemporary styles and type designers. Each year revolves around a general theme or focus. The 365 Calendar has featured single designers such as the works of Matthew Carter and Jonathan Hofler/Tobias Frere-Jones, the nominated choices of friends and colleagues, including the Pentagram partners and AGI members, and one-of-kind faces or commercially unavailable faces. In this way, I hope to introduce the public to a rich mix of quirky, little known, historical, classic, and seasonal display typography.
To paraphrase that adage: "Can't see the forest for the trees," I believe that many people "Can't see the typography for the words."
In addition to being a master designer, Kit is also very philanthropic where he sits on the board of trustees here at ArtCenter College of Design and is on the Advisory Board for the Hoffmitz Milken Center for Typography. For the opening of the HMCT, Kit was our first presenter at the inaugural symposium 85_15 Typography Past Present Future. In addition, he installed a collection of his 365 typographic calendars in one of our gallery spaces.