Award
HMCT Ruth Sackner Award for Typography and Language
In the 1970s, Ruth and Marvin Sackner established the Sackner Archive of Concrete and Visual Poetry that focused on artists' books, interesting typography and other works that married verbal content with images. With over 75,000 works, it is one of the largest collections of its kind.
Through a generous donation from an ArtCenter alumna of $15,000, the HMCT established the Ruth Sackner Award for Typography and Language in 2017, dedicated to the memory of Ruth Sackner. $5,000 will be awarded annually (through 2019) to an ArtCenter student (or students) whose work reflects the passion and focus that was the core of the Sackner collection.
To continue Ruth's legacy of typographic excellence, please consider making a tax-deductible gift to the Hoffmitz Milken Center for Typography. Gifts may be made on-line at artcenter.edu/giving or by mailing a contribution to ArtCenter College of Design, 1700 Lida Street, Pasadena, CA 91103. Please specify that your gift is for "HMCT Ruth Sackner Award" on the on-line form or check, if mailing.
Brian Ostroff is our most recent recipient; view our 2018 award winner's work here.
For questions, please contact Amy Swain at 626.396.2427 or amy.swain@artcenter.edu
View film about the Sackners produced by Sara Sackner  "Concrete" (2006)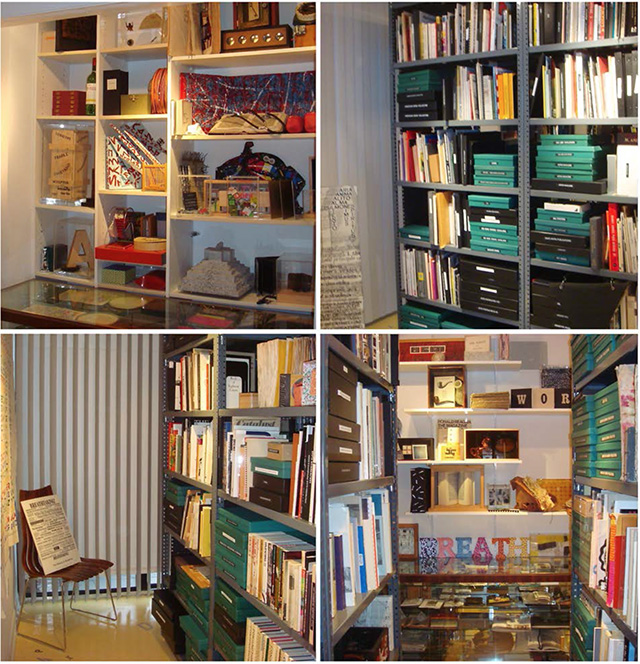 Image of Ruth and Marvin Sackner: Charles Trainor/ Miami Herald