WT****LA
By admin – April 15, 2017
By admin
April 15, 2017
February 21st was the opening of the Werkplaats Typografie's exhibition, WT in L.A. The exhibition marked the completion of the WT's six-week typography residency at the HMCT. Included in the exhibition were individual and collaborative projects, with themes ranging from radio broadcasting to beauty store posters, unified as a group show through an identity which was manifested by way of initial interests in star-gazing and Los Angeles's industry of stars. The opening took place between 7 PM – 9 PM, lit dimly by nothing but spotlights and the glow of screens, visitors navigated the space through darkened pathways. Custom ASCII asterisks were created specific to individual participants in the exhibition as a means of associating produced work with its producer. The asterisks were also associated with an audioguide, the sole on-taking of Yeliz Secerli, which further detailed projects through her own interpretation by way of literary and filmic sources. The audio guide can be found here: http://hmct.werkplaatstypografie.org.
The initial invitation to the exhibition read:
"We the participants from the WT, will display the outcome of our time here in L.A. We invite you with still puzzled excitement to our collection of extracted butch signifiers, walk-in sculptures, additional footnotes, pre-fab bungalows, condensed sunshine, phonebooks, doppelgangers, sculptural glyphs, broadcasting, a trip of failures, a bass performance and one particular satisfying tarot reading."
The accompanying catalog to the exhibition will be available mid-May.
Images Below: Werkplaats Typographie opening, February 21, 2017 (photos by Juan Posada)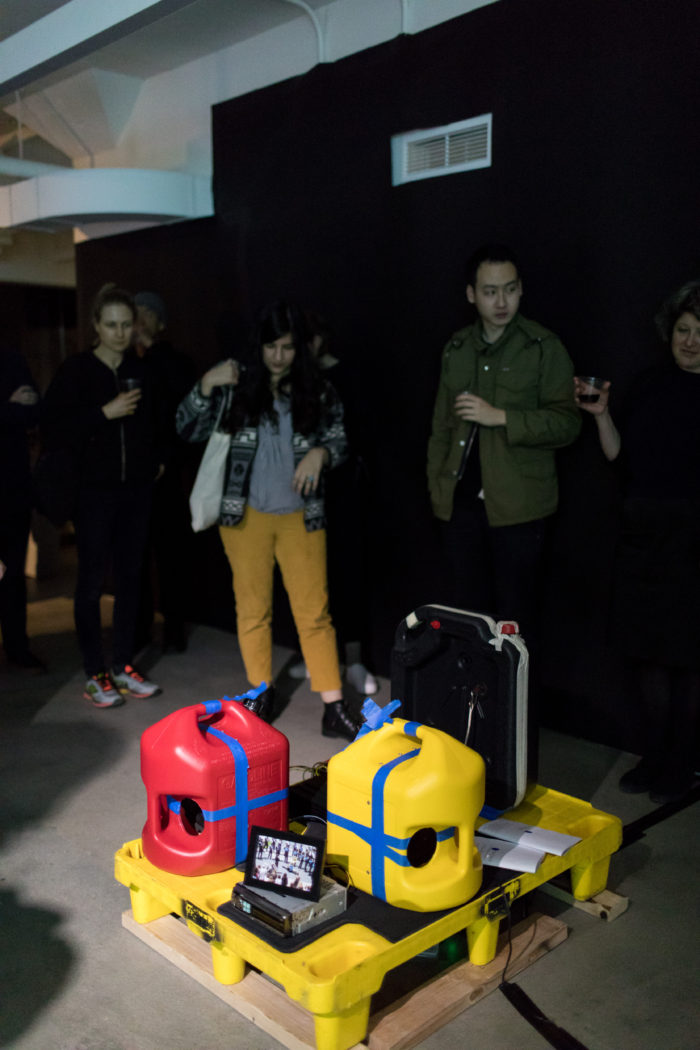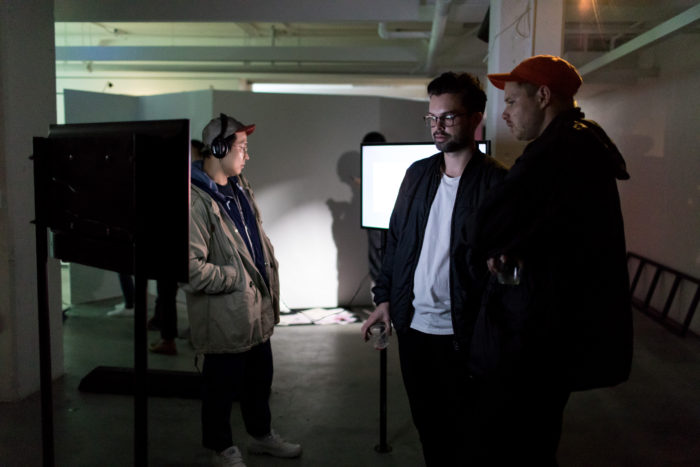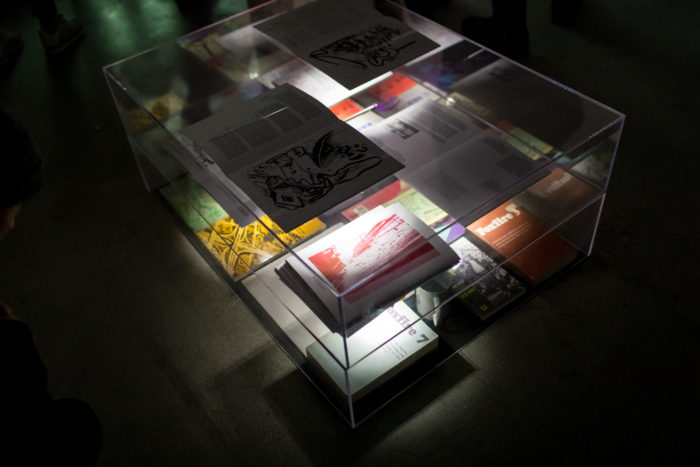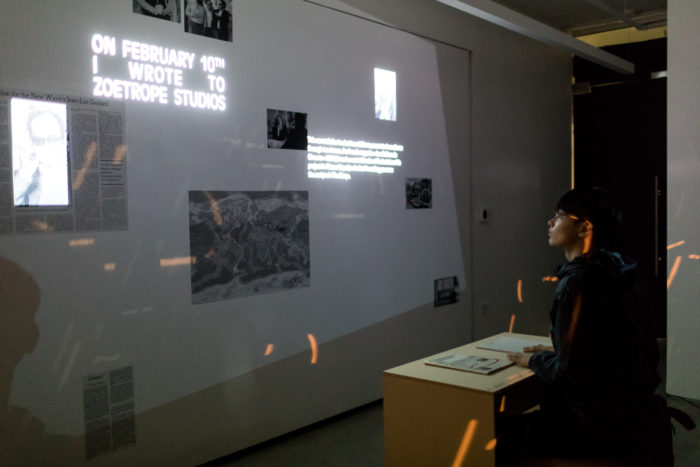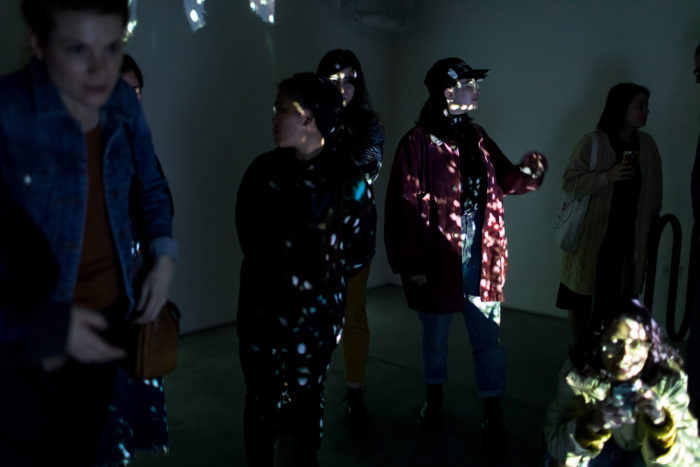 The participants involved in the project were Maria Mitcheva, Joel Colover, Sabo Day, Charlotte Taillet, Eloise Harris, Line-Gry Hørup, Auriane Preud'homme, Jin Kwang Kim, Dorothee Dahler, Oliver Boulton, Dorothee Dahler, Melina Wilson, Yeliz Secerli, Malin Gewinner, Luca Napoli, Robert Milne, Adriaan van Leuven.
Faculty involved in the project were Armand Mevis, Anniek Brattinga, and Ilke Gers.