The HMCT Awards for Excellence in Typography are given annually to ArtCenter Graphic Design students.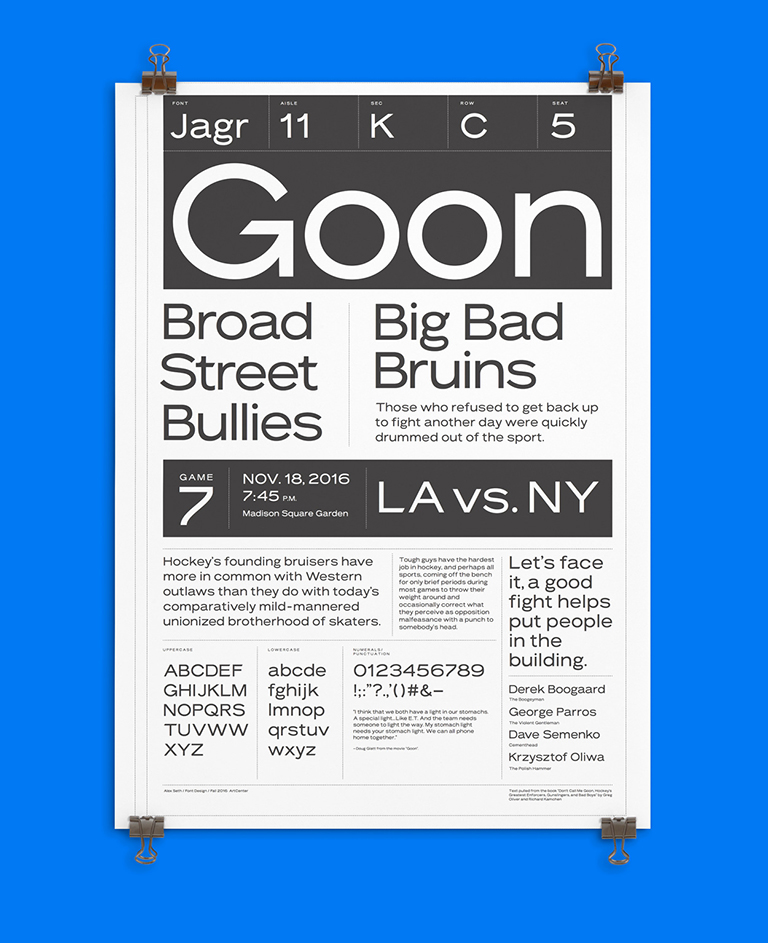 In 2017, awards were won by: Michelle Gong (1st-4th Term), Matt Adams (5th-8th Term, image shown on previous page), Jennifer Chadwick (MGx), Alex Seth (MGx, shown below).
The Leah Hoffmitz Milken Scholarship for Letterform Design is awarded to an ArtCenter Graphic Design student who demonstrates an avid interest and excellence in the development of letterforms.
Our 2017 winner was Duy Dao.
Congratulations to all awardees.