Other Events
HMCT Archetype Press Trunk Sale
Sat, Nov 10, 2018
Sat, Nov 10, 2018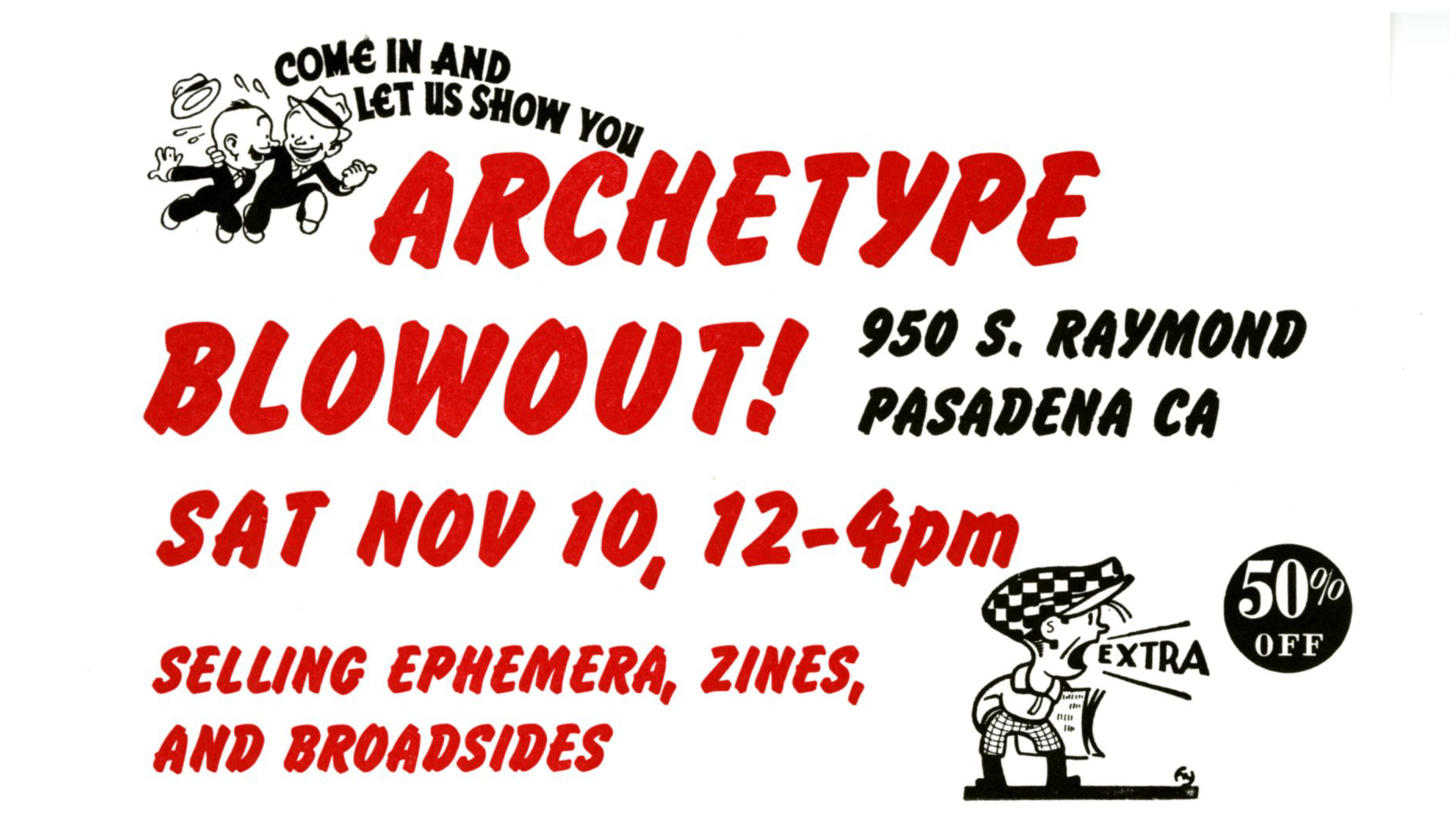 Please join us on Saturday, November 12 from noon to 5 PM for another fabulous sale of zines, broadsides, posters, and other ephemera. Get a jump on your holiday shopping!
HMCT Archetype Press is located at 950 S. Raymond Avenue, adjacent to the HMCT.
For more information, call us at 626-396-4343.